Launch of the 1st connected residential solar home systems: the Nadji.Bi Keur Series
2019
Winner of 1st award of Seedstars Gambia innovation competition for the smart solar agriculture

2019
Winner of 1st award of EDF Africa PULSE Sénégal innovation competition for the smart solar agriculture
Foundation of Nadji.Bi Bissau
2018
Winner of the 2nd award of the WADB for its smart solar water pump project
Foundation of Nadji.Bi Gambia

2018
Winner of the innovation award of Senegal UNPD for the connected ecoVillage project
Foundation of Nadji.Bi Group SA, as a holding company

2017
Launch of the 1st solar water pumps of Nadji.Bi: the Nadji.Bi Frog Series
Launch of the 1st solar cereal and millet mill of Nadji.Bi: the Nadji.Bi Sunguf v.1
2016
Launch of the 1st Nadji.Bi Products, the solar mini solar home system : the Nadji.Bi Zebu v.1
2015
Foundation of Nadji.Bi Burkina
2015
Foundation of Nadji.Bi Cameroun
Foundation of Nadji.Bi France
2014
Foundation of a company in Hong Kong
Foundation of Nadji.Bi Sénégal, 1st company of Nadji.Bi Group.
2014
Our Group
a modern pan-African group open to the world
We are a team of devoted professionals, aiming to improve the life of each individual thanks to our innovative solutions and products. We are building smart solar connected solutions to answer the problems of our continent.
Research and Development, university cooperation, industrial manufacturing, development of integrated and digital value-added chain in rural communities; Nadji.Bi is a real collaborative industrial platform serving a full and integral development.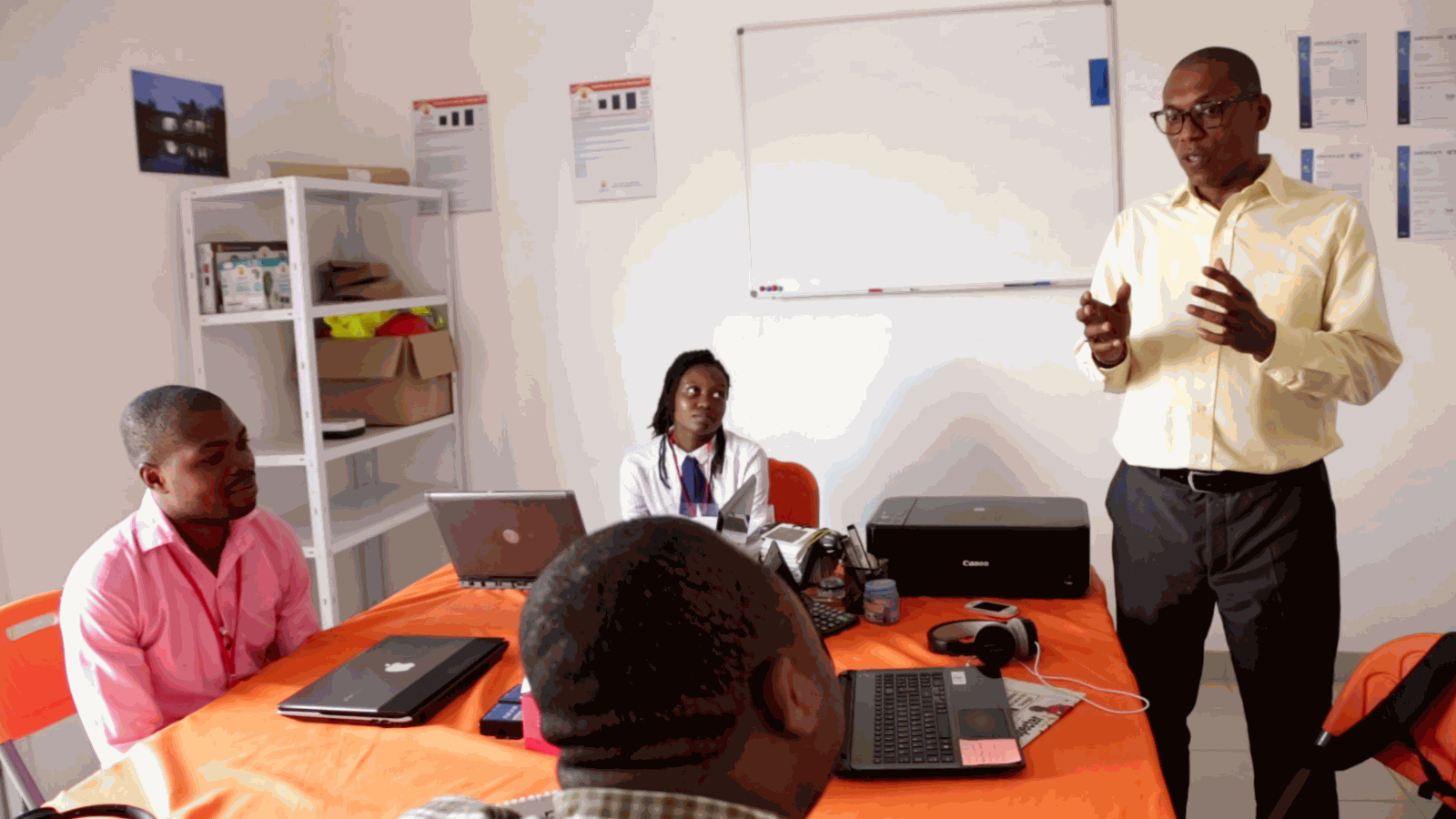 Our Departments
from concept to usage, through manufacturing, financing and deployment, closest to the end-users and to the markets as possible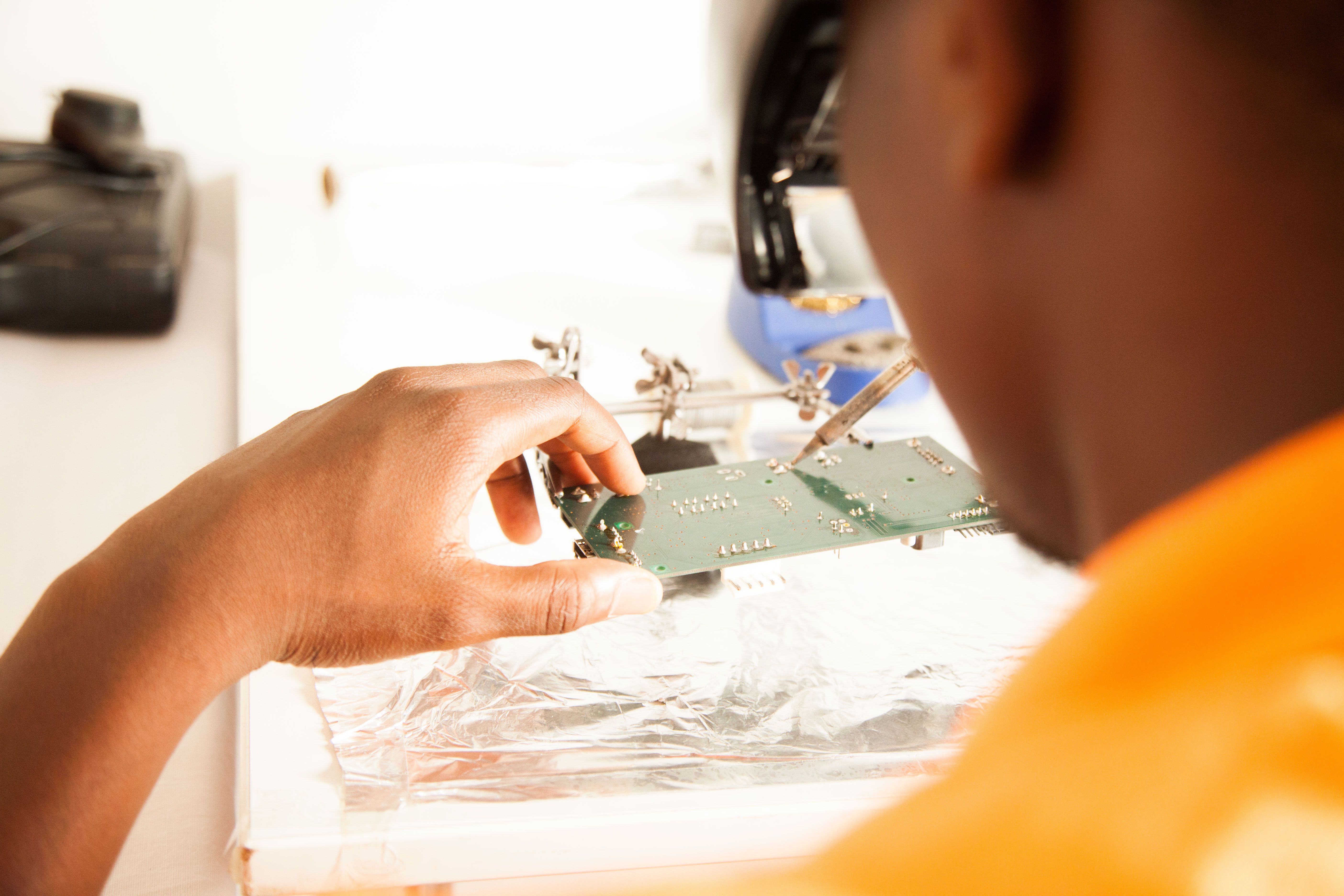 Devices Department
R&D and Manufacturing
Using reverse engineering, ou Research & Development teams, is made up of mechatronics engineers, working along with end-users and target markets, in order to define the right profitable model needed to insure a sustainable operation of the solution we are developing.
Thank to our manufacturing capacities in for electronics, electrics, electromechanics, mecanics and metallics, our gorup is able to develop solutions from their concept to their placement on the market with certification.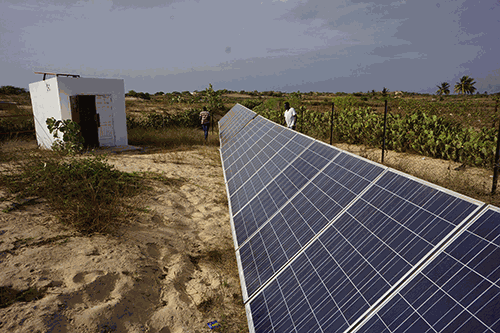 Projects Department
EPC / Service
Thanks to a team of engineer, specialized in renewable energies and electricity, but also to partners specialized in civil engineering, construction, logistics and financing; we can offer EPC services (Engineering, Procurement, Construction) for all kind of solar projects.
Having realized deployment of numerous solutions and of smart solar villages in the region, we are developing new EPC capabilities related to IoT (Internet of things) and telecommunication (IT).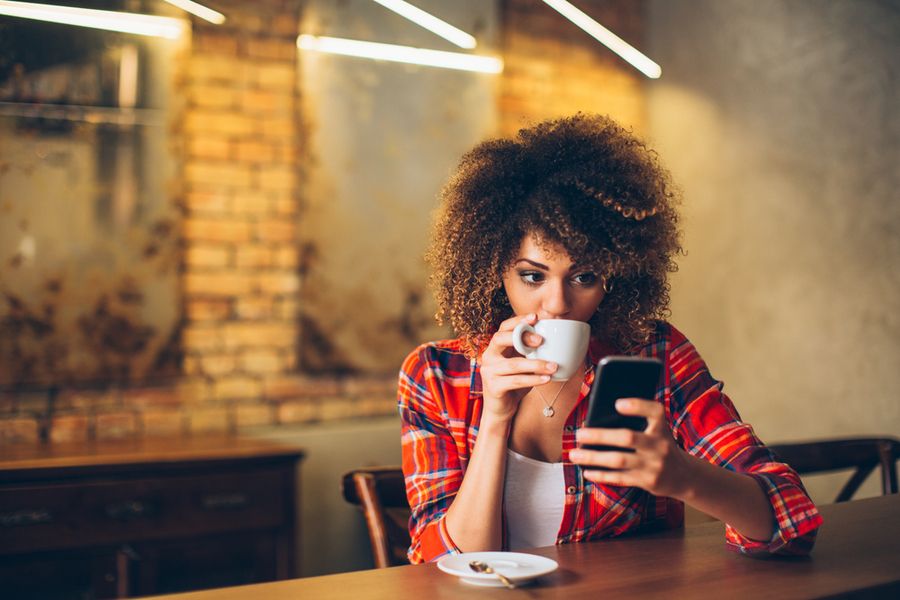 Digital Department
IoT / Mobile Banking / Big Data
EBusiness / ETraining
Our continent is a step ahead in several area compared to other continents, and digitalization is among them. We are now developing digital solutions enabling the command, and the recovery of payments for remote solar solutions (PAYGo - Pay-As-You-Go / IoT), for the management of electronic money (Mobile Banking), for the collect of data (Big Data), and for online sales and distance learning.
All those technologies are enabling a multiplication of our smart solar impacts solutions to their end-users.
Meet our Team

Julien Potron, CEO
Founder and a true visionary, Julien is the pillar of the group. Multitasking he is active in Products Development, marketing and strategies linked to end-users experiences, but also in the management of the group.https://www.linkedin.com/in/julienpotron

Ismaël Mohamadou Djida, Chairman
Founder and expert in purchasing and logistics operations, in addition to be our Chairman, Ismaël is in charge of our external logistics and industrial operations. Thanks to his great experience of Asia, he's representing our group in this part of the World.https://www.linkedin.com/in/isma%C3%ABl-mohamadou-43671230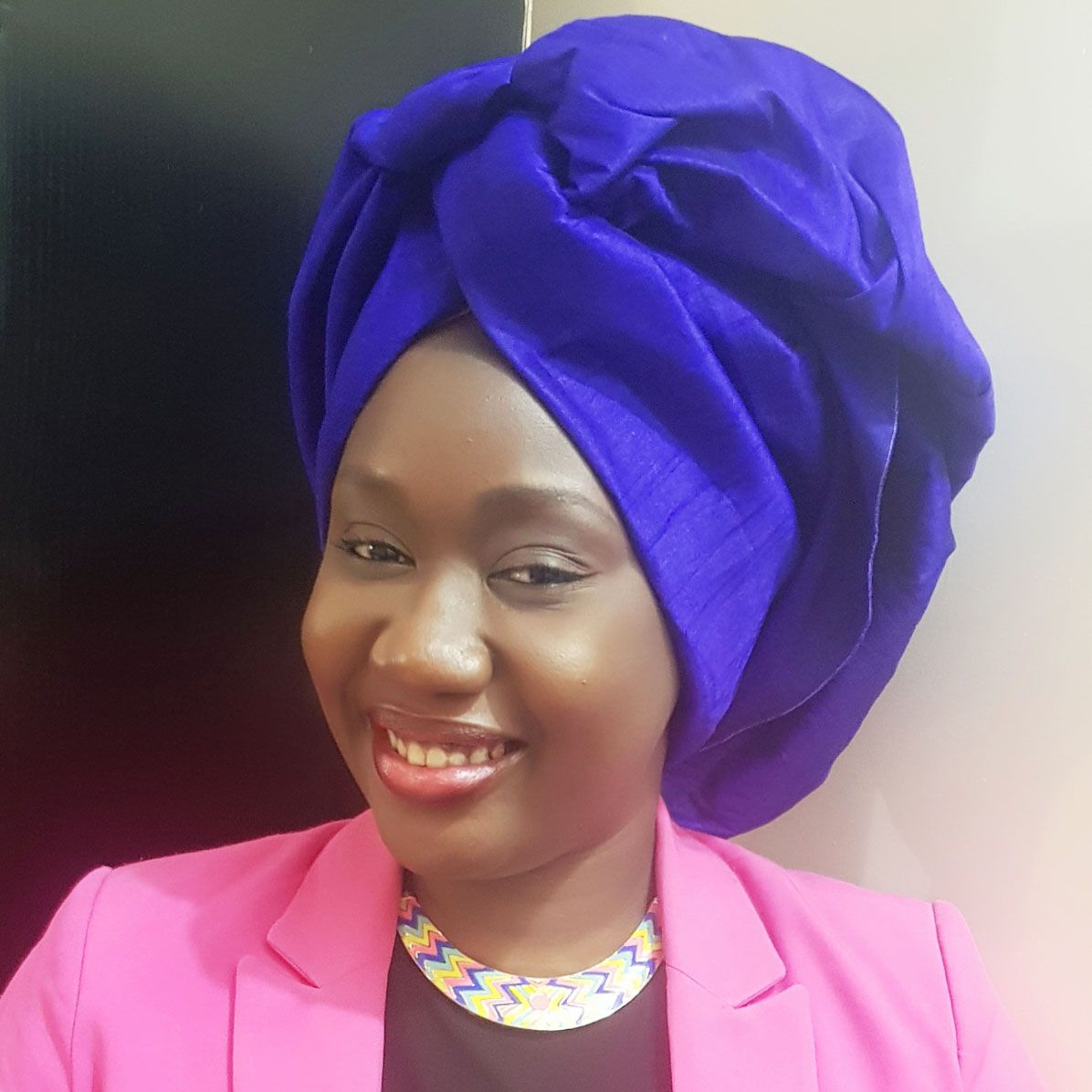 Seynabou Pouye, CLO
In charge of training, gender, and community management. Expert in capacity building of women organization and tutoring, Seynabou is also chairman of FAADEV, an NGO specialized in women capacity building.

Idrissa Yabre, CTO
Thanks to his experience in multinational companies, as an expert of digitalization, Idrissa is the cornerstone of the digital development of Nadji.Bi.

Dr. Iba Diagne, CNO
Iba is having a strong experience, acquired in Russia and then in the United Kingdom, within high tech companies, in electronics and pharmaceutical industry.

Audrey Kakpohoue, Technical Manager
Graduated from the prestigious African Institute of Mathematical Science, Audrey is a true mechatronician, comfortable with electronics, software programming, and cryptography. Audrey is at the origin of the deployment of our Nadji.Bi PAYGo technology.
https://www.linkedin.com/in/audrey-jean-martial-kakpohoue-03b02512b


Gabriel Latjor Ndow, General Manager Nadji.Bi Gambia
Associate of Nadji.Bi Group and director of Nadji.Bi Gambia, Gabriel is having a strong experience gathered in the United States and in the Gambia, where he developed several renewable energy projects. Gabriel is also in charge of the development of the Group in English speaking African countries.https://www.linkedin.com/in/glndow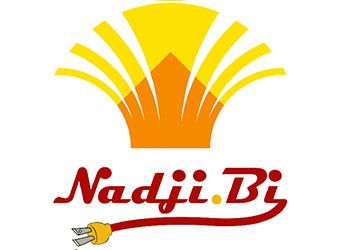 Daniel Da Silva, General Manager Nadji.Bi Bissau
Associated of Nadji.Bi Group and director of Nadji.Bi Bissau, Daniel is having a strong experience in Portuguese-speaking countries, where he worked in energy and hospitality business. Daniel is also in charge of the development of the Group in Lusophone African countries.
Joachim Dubruel, General Manager Nadji.Bi France
Associated of Nadji.Bi Group and director of Nadji.Bi France, Joachim developed strong experience in the United Kingdom and in French speaking countries, where he worked in IT and in renewable energy industries. Joachim is in charge of the development of the Group in Europe.https://fr.linkedin.com/in/jdubruel


Elhadji Demba Sene, Responsable de Site
Pure product of Nadji.Bi Group, Elhadji Demba is in charge of the manufacturing facility of Mbour, as well as fields operations and training center in local languages.

Adama Ndour, Responsable du Design
Pure product of Nadji.Bi Group, Adama is in charge of the 2D and 3D design as well as of the pre-design of Nadji.Bi Products.
Download our presentation in French here:
Download our presentation in English here: